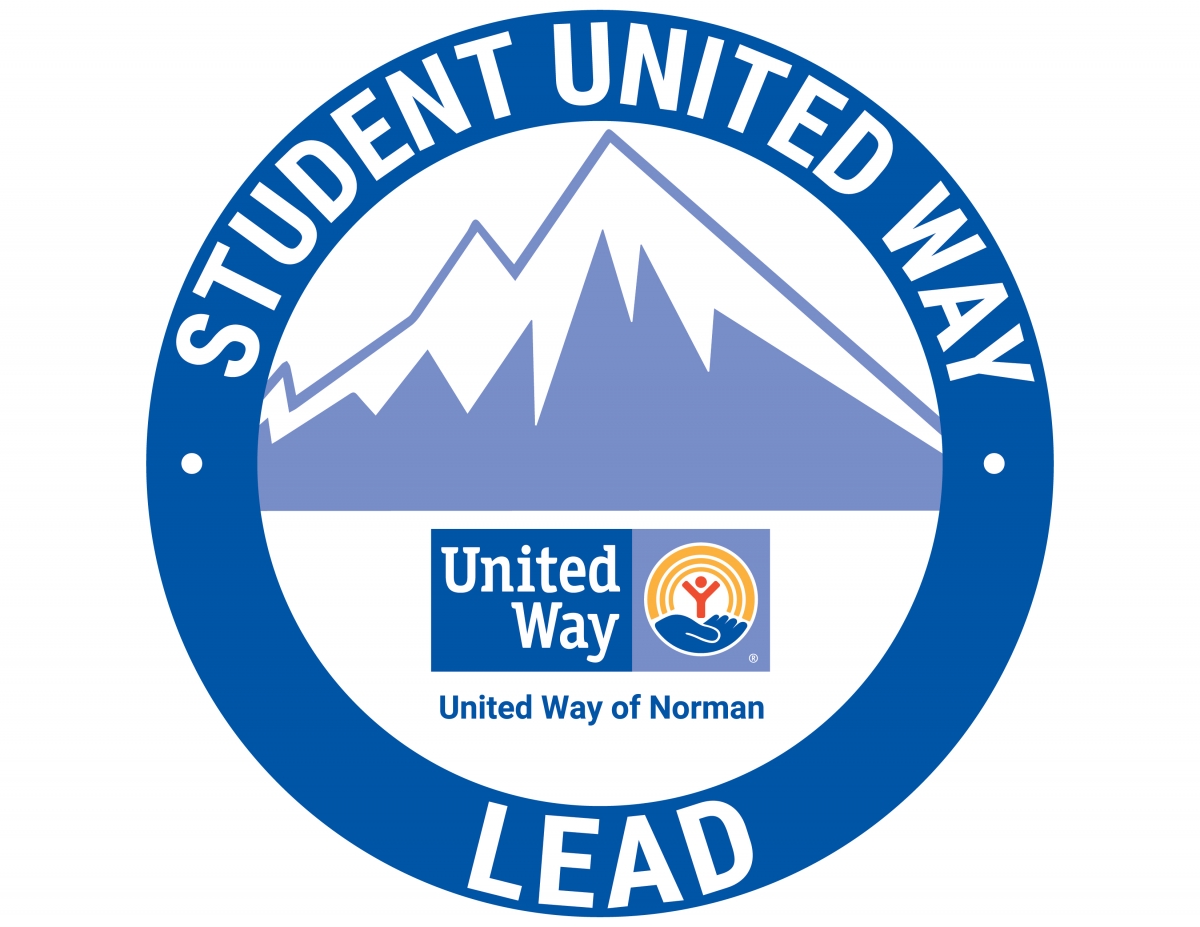 What is Student United Way LEAD?
Student United Way LEAD or Leadership, Exploration, and Development is a United Way of Norman youth initiative. The group is open to incoming juniors, and seniors that want to take the initiative of identifying problems and issues that kids, teens, and families face, and address a way to solve them. This will involve fundraising, volunteer work, monthly meetings, and a commitment to the cause.
Activities include Stuff the Bus, an annual Thanksgiving dinner for Norman's foreign exchange students, buying Christmas gifts for children in need, and making welcome baskets for students at Bridges.
Application for Student United Way LEAD 2023
Applications are now closed, please check back next year.
Members
Dane Adams, Amelia Ahlert, Ryne Anders, Murphy Barnett, Cole Berglan, Joshua Bertman, Audrey Bertman, Hadden Blackman, Will Brackin, Addison Caldwell, Paige Cochran, Ben Cochran, Jaclyn Connally, Cesily Covey, Emerson Cox, Brandon Dinges, Mackenzie Drennen, Kaleb Favaloro, Hannah Fields, Emma Fletcher, Katrina Gedmin, Claire Hopper, Sara Huang, Ava Leidner, Ryan Leland, Eli McPherson, Kennis Mumford, Harper Orr, Ayo Ogunade, Aspen Osgood, Abby Parrish, Reagan Peters, Theia Peterson, Kathryn Pool, Grant Rieger, Abby Smartt, Holly Standridge, Chloe Stegmann, Will Treat, Hayden Wells, and Ashlyn Williams. 
Frequently Asked Questions
Students organize group activities around their goals of helping young people in the community and creating a positive image of teenagers. LEAD seeks out issues and problems concerning teenagers, then the group addresses ways to solve the problems. LEAD participation involves fundraising, volunteer work, monthly meetings, and a commitment to the cause.
There is an application process every spring. Norman High and Norman North counselors have access to the applications. There is a link to the application on the United Way website when it is available. 
Organizations can contact United Way of Norman for projects they would like LEAD to assist with.
Email:
dmurphree@unitedway-norman.org
Phone:
405.329.2025
Address:
570 24th Ave. NW, Suite 110
Norman, OK 73069
 

Sponsored By